Wells Fargo Presents Juneteenth: The Journey to Freedom
Join us under the twilight sky at Miller Outdoor Theater for a special evening in remembrance of Juneteenth. Audiences will enjoy beautiful and captivating performances by nationally recognized artists from the community and be immersed in a story-telling journey with magnificent visuals, educational narrations, moving live music, and extraordinary dance performances. 
Comprised of five educational acts – The Taking from Africa to Slavery, Civil War Era- The Journey Begins, The Journey Through Civil Rights, The Journey Through Social Justice, The Journey Continues – together they will tell the story of African Americans and the pivotal moments before and after 1865, and the significance of the proclamation of Juneteenth.
The event is free of charge and is presented in partnership with Miller Outdoor Theatre, Miller Theatre Advisory Board, Houston First, KTSU 90.9 FM, Wells Fargo, and City of Houston Mayor Sylvester Turner, with additional support from AARP and Reliant Services. 
Juneteenth is a federal holiday that celebrates and commemorates the emancipation of enslaved people. While the Emancipation Proclamation was issued in 1863 by Abraham Lincoln, it wasn't until June 19, 1865 beginnings of liberation in Texas and other states took root when Union soldiers arrived in Galveston, Texas to announce the end of the Civil War and ensure that all African American slaves be freed.  
Soon after emancipation was proclaimed, empowered African Americans in Houston began building their own community, known as "Freedmen's Town," a thriving area found in the historic Fourth Ward today. The site became a destination for recently freed slaves from various plantations including the Brazos River Plantation. The community settled on Buffalo Bayou's southern edge where they quickly blossomed and established many monumental sites including the Antioch Missionary Baptist Church. Today you can still find historical sites alongside Freedmen's Town including Rutherford B.H. Yates Museum, Bethel Park, the African American Library at the Gregory School, and more.
Concurrently, in 1872, former slaves and Houston residents Reverend Jack Yates, Richard Allen, Richard Brock, and Reverend Elias Dibble raised $1,000 to purchase 10 acres of land to host and commemorate the anniversary of their emancipation (Juneteenth). The land now known as Emancipation Park continues to preserve the integrity and historical roots of the park and is a pillar for Juneteenth celebrations. To learn more about African American history, visit Houston Public Library or click here.
The Honorable Al Edwards and the Honorable Sheila Jackson Lee
Juneteenth: The Journey to Freedom will recognize the late State Representative, "Mr. Juneteenth", Al Edwards and Congresswoman Sheila Jackson Lee for their dedication and perseverance in advocating for Juneteenth to become a federal holiday.
The Honorable Al Edwards
Civil rights activist and former State Representative, Al Edwards was a principal proponent in making Juneteenth a Texas state holiday in 1979 and up until his passing on April 29, 2020 continued to advocate for the holiday to become federally recognized. The holiday was officially established as a federal holiday on June 17, 2021.
Congresswoman Sheila Jackson Lee
In 2021 U.S. Representative Congresswoman Sheila Jackson Lee alongside U.S. Senator John Cornyn led a bill to recognize Juneteenth as a federal holiday. On June 17, 2021, two days after the bill was passed in the Senate, President Joe Biden signed it into law.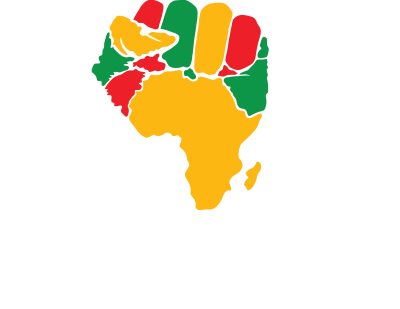 Juneteenth:
The Journey to Freedom
The Juneteenth: The Journey to Freedom logo is inspired by the long, arduous struggle of African Americans towards liberty. The mark couples the shape of Africa, the homeland of slaves, with a drawn fist, symbolizing the breaking of chains. Red, black, green, and yellow are pulled from flags of African countries and represent: blood, people, growth, and justice, while the Juneteenth font used, Tajamuka Script, was designed by Baynham Goredema (Bayhaus) of Johannesburg, and is loosely translated to mean: Enough is Enough.
The powerful logo was created by the Houston agency, Designs by Chimere.